Festive menue
Weddings, birthdays, christmas parties and any other occasions - the historical Great Hall is perfect for your unique celebration. Experience the atmosphere of the medieval castle of Salzburg. That's why we attach great importance to the organization and accomplishment of your event and our experience complete the success. Capacity up to 240 persons.
Special days are to be celebrated. To ensure that your wedding in Salzburg will be remembered for a long time, you can bring your guests to the historic Great Hall of Salzburg Fortress. In the ambience of the 900 year old stone walls each wedding is an unforgettable experience. The mighty fortress of the Middle Ages is known as a landmark of Salzburg. Make the castle your personal symbol of your marriage or family festivities in Salzburg!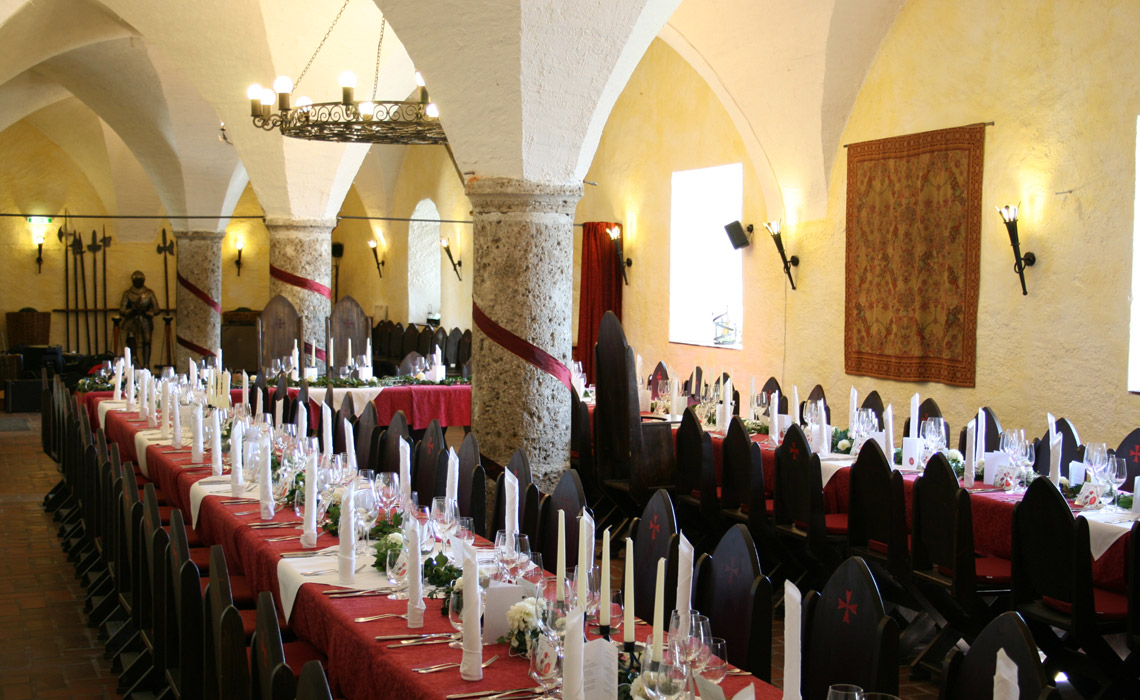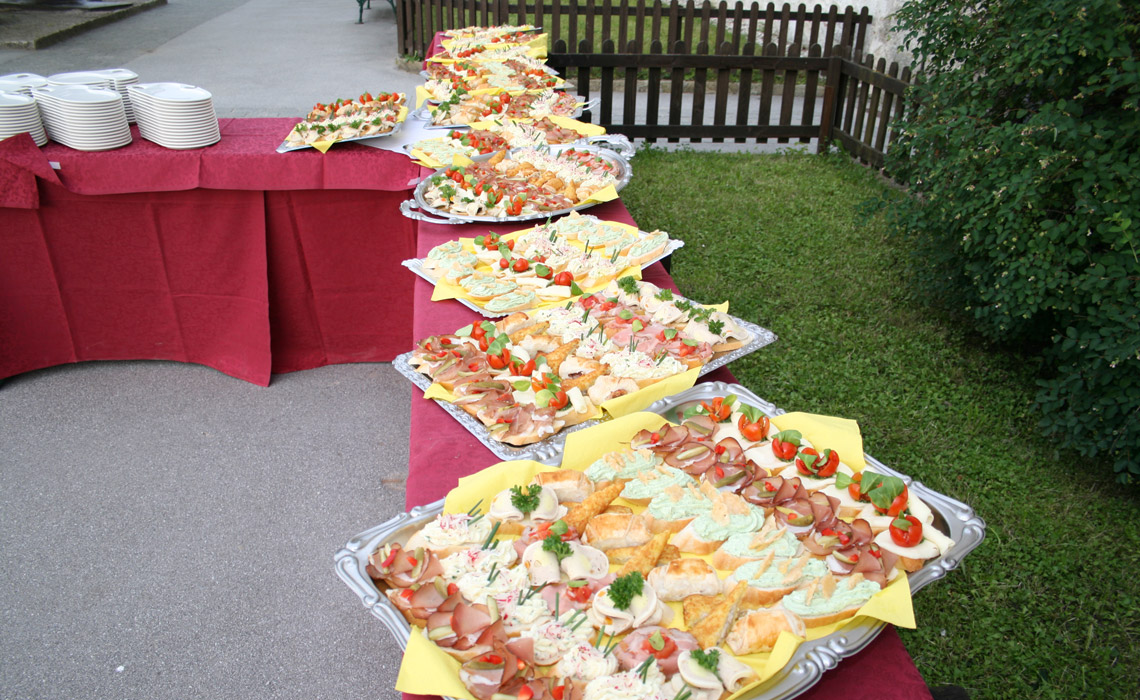 Your Wedding Guests enjoy regional and international delicacies from the kitchen of the Castle Tavern. You can choose from different menus or bring in your personal wishes and ideas. What do you think about an extraordinary medieval wedding, it's not everyday! Salzburg Highlights kindly offer you support with advice and deeds, from arranging the wedding photographer, limousine services or nostalgic transfers with our historic English double-decker bus (built in 1964) - or even a wedding on a boat – to accommodation for your friends and family.
As a special highlight for an eventual appetizer before the dinner we can offer the Kuenburgbastion. With a glass of champain or sparkling wine over the roofs of Salzburg and with an excellent view over the old town the evening will turn into a special adventure for your guests (only possible on days of nice weather).